Meet faridah ashaba Ugandan a female pilot
Farida Ashaba has beaten all odds to become a pilot, a career she never dreamt of."I did not know female pilots existed until I saw a girl flying on my third day at school. I was determined to be like her," she recalls.
Even if she wanted to pursue the profession, her mother, a low-income earner could not afford the tuition fees.

Besides flying, Faridah Ashaba is a brand; a public speaker invited around the world to inspire people.

She has spoken in South Africa at the Witwatersrand University, Dubai, the US, UK, Kigali and Tanzania, among others.

She has also featured in a women's magazine in Australia and has been hosted on popular TV shows in Philadelphia, New York, Ghana and more.

Right now as a pilot, she has been recognised more abroad than at home. She shared her story.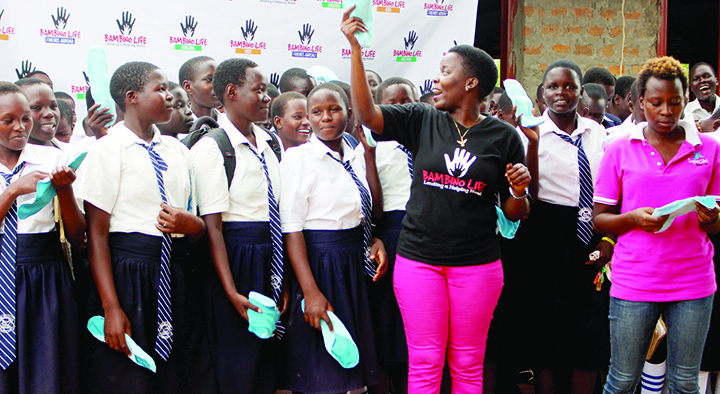 There are a handful of female pilots in Uganda and Faridah Ashaba is one of them.
One may think she comes from an affluent family; bred and schooled abroad. No, thank you! The 30-year-old was born and groomed in Makindye, a suburb of Kampala.
She experienced first-hand what it means to come from a humble background.
In education, Ashaba excelled in arts subjects. At A'level she passed history, economics, geography and fine art.
"Since childhood, I have known where I come from. I hate stressing my mother. So, I dreamt and lived within my means," she says.
Ashaba envisioned being a chef exploring local dishes and international cuisines or becoming an interior designer because she loves to beautify places.
However, in a remarkable turn of events, her dreams and life changed. Now she lives in a different world.
In 2019, she became the only African and youngest of nine women innovators of the world selected by the UN Women to feature in the Impossible to Ignore campaign that was displayed on media platforms worldwide.
Her face and name were plastered all over New York Times Square, Westfield world trade centre, The Economist, NASDAQ with over five million impressions on International Women's Day.
"I could not believe I was featuring alongside powerful women like Dr Christy Johnson, the first female African American deputy director at The National Aeronautics and Space Administration (NASA), among others," she says.
During her TEDx talk in Kigali Rwanda, hosted by the European Union, Ashaba emphasised that girls should focus on who they want to become, instead of what the society expects of them.