"No lecturing" mubs lectures declares asit down strike just aweek to reopenning
Makerere University Business School (MUBS) lecturers have declared a sit-down strike over their salaries a week to the reopening of schools.
The lecturers declared the sit-down strike on Sunday in a press conference during which they called upon students not to report to the institution expected to reopen on October 15. President Yoweri Museveni authorised schools to reopen for pupils and students sitting their final year examinations.
Brian Muyomba, the chairperson Makerere University Business School Academic Staff Association, declared the sit-down strike.
He explained to the Nile Post that for the last ten years, MUBS staff have been negotiating for fair pay in vain.
Muyomba said, "We have been engaging management. They keep telling us that they are trying to lobby but for ten years there has to come a time of making hard decisions."
According to Muyomba, MUBS senior staff and management held a meeting on December 28, 2019 with President Museveni over the issue of salary harmonisation. He said that President Museveni promised that by July 2020, the matter would be resolved. First Lady and Education Minister Janet Museveni was present at the meeting.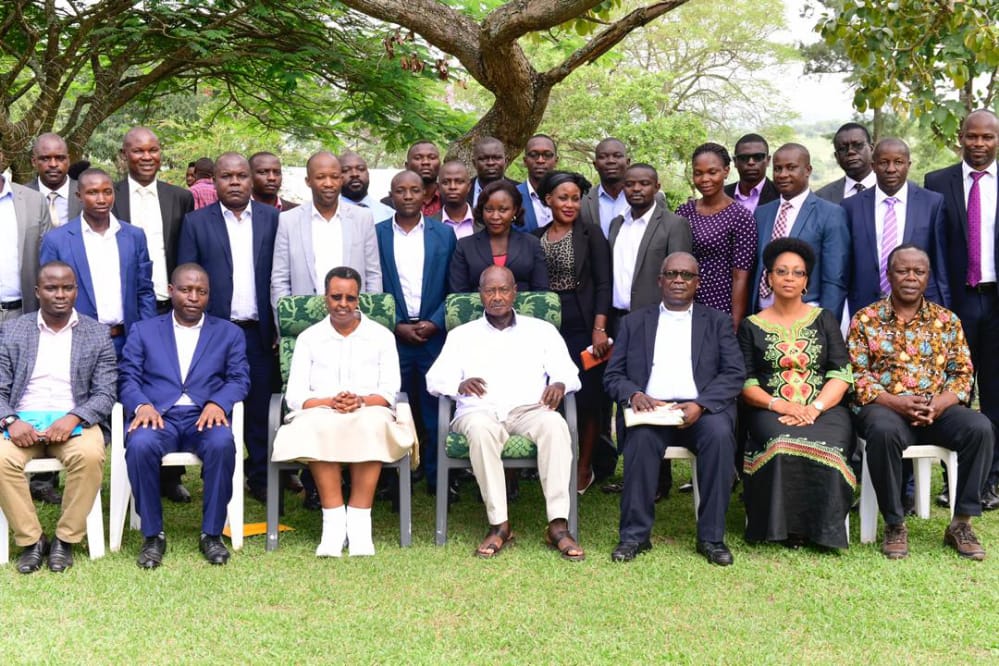 Thereafter the Public Service Permanent Secretary Catherine Bitarakwate Musingwiire directed the Finance ministry to effect payment of Uganda Shillings 59 billion in FY 2020/21. This money was meant to cater for the salaries of 843 MUBS staff.
The MUBS staff argue that a Vice Chancellor at the university should be entitled to a salary of Uganda Shillings 20million, a deputy vice chancellor 17.4 million, a professor 15.6 million, an associate professor 14.8 million, a senior lecturer 9million, lecturer 8.1million, assistant lecturer 6.6million, a teaching assistant 5.7million.
Muyomba said that presently, for example, an associate professor at MUBS earns about Uganda Shillings 8 million only. He said that staff have therefore unanimously agreed not to resume teaching until this pay disparity with other universities is resolved.
MUBASA general secretary Edwin Napakor says that staff are not demanding for more money but the right salary which they deserve to earn.
At least 8000 finalists who were preparing to return to MUBS stand to be affected by the latest sit-down strike.